In our desire to equip parents as they "train their children up in the way they should go," we have created a blog series to communicate the lessons our kids will be learning each Sunday, family verses to memorize together, and resources to help you as the parent to disciple your children.
The word "disciple" means to intentionally impact the life of someone in the direction of being more like Jesus.
Disciples follow Jesus and help others follow Him too.
Every week faithful servants enter into the disciple-making process with Renew Kids.
There are now FOUR classes every Sunday:
Nursery (birth-2yrs),
Preschool (ages 3-4yrs),
Primary (ages 5-7yrs), and
Challenge (ages 8-10yrs)
All of us begin the gathering together to sing, listen, and pray as a whole church family.
These are the three simple rules we introduced for the whole church family. While we had kids in mind in the wording, these are really for everyone! You likely have varied rules in your home, yet in this shared space, as a church family, our rules are simply a three-fold invitation:
Let's …
Honor & obey our leaders
Listen respectfully to God & others
Keep our bodies to ourselves
This Week's Family Verse (Life & Breath)

The God who made the world and everything in it is the Lord of heaven and earth and does not live in temples built by hands. And he is not served by human hands, as if he needed anything, because he himself gives all men life and breath and everything else.
—Acts 17:24-25
Listen:

Family Verses & Scripture Songs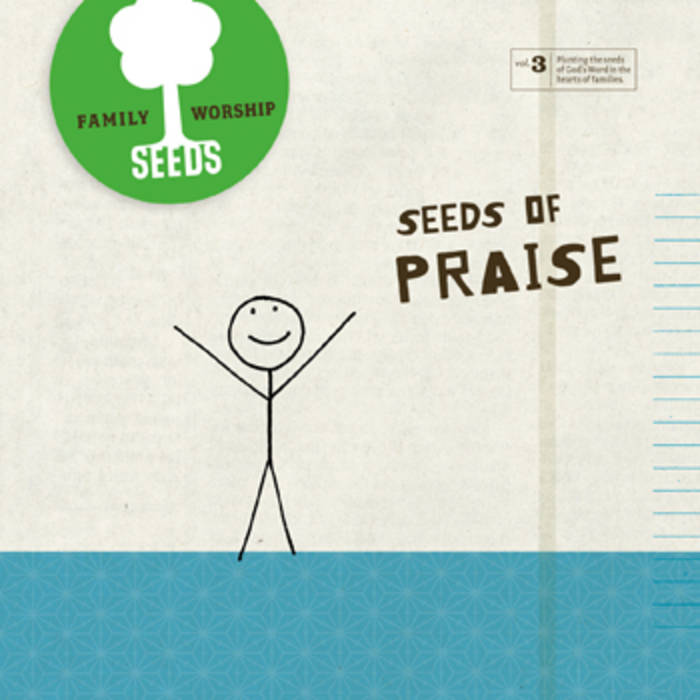 All this year we're connecting Scripture meditation (memory verses) to singing. Music is a great way to help us memorize and to have fun doing it. Our family verses will be from the Seeds Family Worship. We are currently on Seeds of Purpose, with song #1: Life and Breath.
Primary Class 
Our curriculum for the Primary class comes from The Gospel Project for Kids and will immerse our kids in the gospel through every story, theological concept, and call to mission from Genesis to Revelation. Ultimately, the gospel message changes everything; heart transformation can only take place when our children experience the gospel. Through The Gospel Project for Kids, our kids will understand the Bible is not just a collection of stories, but one unified story—God's story of redemption.
 Unit Focus: Jesus the Anointed One
As people began to turn against Jesus, He journeyed toward Jerusalem where He knew He would be arrested and crucified. Jesus continued to tell people that they needed to repent, and He prepared His true followers for His death.
Unit Key Passage:
"The Spirit of the Lord is upon me, because he has anointed me to proclaim good news to the poor. He has sent me to proclaim liberty to the captives and recovering of sight to the blind, to set at liberty those who are oppressed,"

—Luke 4:18
Session Focus: Jesus Cleansed the Temple
Bible Passage: Matthew 21:12-17; Mark 11:15-19
Main Point: Jesus drove out the people who were misusing the temple
Big Picture Question:  Why do believers share the Lord's Supper? Believers share the Lord's Supper to remember Jesus' life and death.
Christ Connection:  When Jesus cleared the dishonest people from the temple, He showed His commitment to honoring God. The temple was supposed to be a place where people could pray and worship God. Jesus was going to die on the cross to take away people's sins so anyone who trusted in Him could come to God.

Challenge Class
The Challenge Class will be starting their study this week on the Gospel of Luke. Luke gives a detailed account about the birth of Christ and the theme of Luke's gospel is Christ, the Son of Man, and it narrates many of those events that demonstrated Christ's humanity. In the Challenge Class we focus on learning to study and read the bible and learn what God is trying to tell us through scripture.
Challenge Study
This week we will be starting our study on the Gospel of Luke and will focus on introducing the book of Luke beginning with chapter one. We'll also use the Seeds of Worship song for our Scripture memory verse. This section of Luke focuses on the birth of John the Baptist and Jesus being foretold.
Scripture Memory Verse (Life and Breath)

The God who made the world and everything in it is the Lord of heaven and earth and does not live in temples built by hands. And he is not served by human hands, as if he needed anything, because he himself gives all men life and breath and everything else.
—Acts 17:24-125
Discussion:
In the Challenge Class we really encourage the kids to ask questions and think about how the scripture is alive for them today. We would really like encourage the parents to continue to model this at home with open ended questions about the scripture we are studying. The goal of the Challenge Class is for the kids to be able to read and study the bible themselves with the help of their parents and teachers as they grow in Christ.
Ideas:
Where do we see the gospel in this Scripture?
How does this scripture apply to your life?
What does this scripture tell you about God?
What did you learn this week?
 Mission in Uganda
Working with Paul Hunter from Next Gen Ministries, he has found the Challenge Class a new mission in Uganda.

David is a young boy that is 12 years old who lives in Uganda and had his leg amputated as an infant. The Challenge Class is working on helping David buy a prosthetic leg in a couple of years when he is ready.  How will they do this? Every week the kids in the Challenge Class have the opportunity to earn marbles to fill up a jar and every marble they earn will be worth $2 a piece to go towards David's new leg. How do they earn marbles?
The kids in Challenge Class can earn marbles in these ways:
Memorize the scripture verse for their Challenge Class
Study the Bible at home
Draw a picture of something they learned in the bible
Learn a new story from the Bible
Draw or Write in their prayer/thankfulness journal
Pray or Read a Psalm during the week
Bring their Bible to class