In our desire to equip parents as they "train their children up in the way they should go," we have created a blog series to communicate the lessons our kids will be learning each Sunday, family verses to memorize together, and resources to help you as the parent to disciple your children.
The word "disciple" means to intentionally impact the life of someone in the direction of being more like Jesus.
Disciples follow Jesus and help others follow Him too.
Every week faithful servants enter into this discipleship process with the children in Renew Kids. Their are three classes every Sunday: Nursery (ages birth-3), Primary (ages 3-6), and Challenge (ages 6-9).
This Week's Family Verse (Better Than Life)

O God, you are my God,
earnestly I seek You;
my soul thirsts for You,
my body longs for You,
in a dry and weary land where there is no water.
—Psalm 63:1
Listen:

Family Verses & Scripture Songs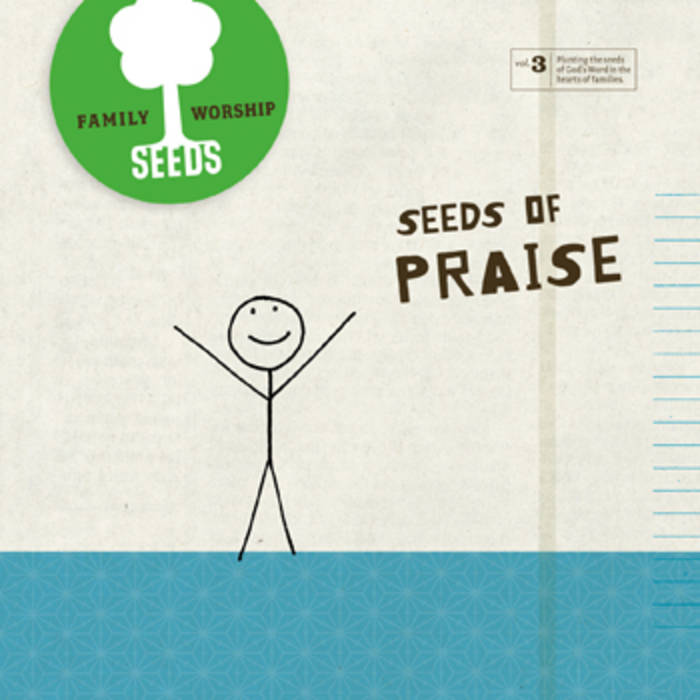 All this year we're connecting Scripture meditation (memory verses) to singing. Music is a great way to help us memorize and to have fun doing it. Our family verses will be from the Seeds Family Worship. We are now on Seeds of Praise song #1 (Better Than Life). 
Primary Class 
Our curriculum for the Primary class comes from The Gospel Project for Kids and will immerse our kids in the gospel through every story, theological concept, and call to mission from Genesis to Revelation. Ultimately, the gospel message changes everything; heart transformation can only take place when our children experience the gospel. Through The Gospel Project for Kids, our kids will understand the Bible is not just a collection of stories, but one unified story—God's story of redemption.
 Unit Focus: God the Son
After Jesus was born in Bethlehem, He grew up and began to prepare for His ministry. Jesus demonstrated from a young age that He understood His role as God's Son. When Jesus was baptized, God confirmed His sonship. Jesus was subsequently tempted by Satan, but He did not sin.
Unit Key Passage:
The saying is trustworthy and deserving of full acceptance, that Christ Jesus came into the world to save sinners, of whom I am the foremost.
—1 Timothy 1:15
Bible Passage: Luke 2:40-52
Main Point: Jesus came to earth to do His Father's plan.
Big Picture Question: What makes Jesus different? Jesus is fully God and fully man.
Christ Connection: Even as a child, Jesus wanted to do His Father's plan. As Jesus grew up, He became strong and wise. God blessed Jesus as He got ready to follow His Father's plan: to die on the cross and rescue people from sin.
Challenge Class
The Challenge Class is doing a 7 week study on the Armor of God. Every kid has been given an activity book to use in class and take home each week. In the activity book their will be a focus on that week's armor, activities and puzzles, a place to help them pray each week, and places for them to write what they are learning. The fourth week is focused on The Shoes Of Peace: God Gives Me Peace So I Can Share His Peace With Others.
Key Verse
And your feet are sandaled with readiness for the gospel of peace.
—Ephesians 6:15
Challenge Study
This week the Challenge Class will be studying meeting 4 in the Armor of God for Kids. The purpose of the study this week is so that kids can…learn how to have God's peace…know they can have peace even when circumstances are bad…practice telling others about the peace God gives.
Scripture Memory Verse (Better Than Life)
O God, you are my God,
earnestly I seek You;
my soul thirsts for You,
my body longs for You,
in a dry and weary land where there is no water.
—Psalm 63:1
Discussion:
In the back of the kids activity book there is a parent's guide that is a great resource to continue what they have been learning in class. Take the time this week to go through it with them and learn together.
Mission in Uganda
Working with Paul Hunter from Next Generation Ministries, he has found the Challenge Class a new mission in Uganda.

David is a young boy about 12 who lives in Uganda and had his leg amputated as an infant. The Challenge Class is working on helping David buy a prosthetic leg in a couple of years when he is ready.  How will they do this? Every week the kids in the Challenge Class have the opportunity to earn marbles to fill up a jar and every marble they earn will be worth $2 a piece to go towards David's new leg. How do they earn marbles?
The kids in Challenge Class can earn marbles in these ways:
Memorize the scripture verse for their Challenge Class
Study the Bible at home
Draw a picture of something they learned in the bible
Learn a new story from the Bible
Draw or Write in their prayer/thankfulness journal
 Hannah Hoover and the World Race
We heard from our own Hannah Hoover about her joining the World Race beginning in October. (She's in South Africa now, headed to Swaziland in a few days.) The Challenge Class is excited to follow her during this journey and are committing to praying for her regularly. Here is the link to her blog: Hannah Hoover