In our desire to equip parents as they "train their children up in the way they should go," we have created a blog series to communicate the lessons our kids will be learning each Sunday, family verses to memorize together, and resources to help you as the parent to disciple your children.
The word "disciple" means to intentionally impact the life of someone in the direction of being more like Jesus.
Disciples follow Jesus and help others follow Him too.
Every week faithful servants enter into this discipleship process with the children in Renew Kids. Their are three classes every Sunday: Nursery (ages birth-3), Primary (ages 3-6), and Challenge (ages 6-9).
This Week's Family Verse (No Greater Love)

"Greater love has no one than this,
that he lay down his life for his friends.
You are my friends if you do what I command."
—Jesus (John 15:13-14)
Listen: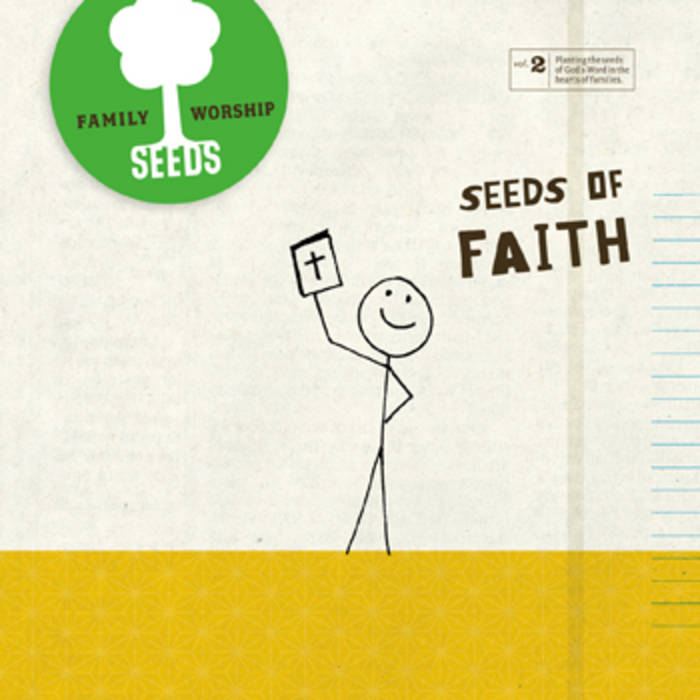 Family Verses & Scripture Songs
We are trying something new for our family verses. Music is a great way to help us memorize and to have fun doing it. Our family verses will be from the Seeds Family Worship. We are currently on Seeds of Faith song #5 (No Greater Love/Remain in Me).
Primary Class 
The Primary Class is taking part in a 5 week study on the Armor of God. They will be using the Priscilla Shirer curriculum Unseen: The Armor of God for Kids. The focus of the curriculum will be to teach the kids what the Armor of God is and to help them discover how they can apply the armor (God's presence and power through the Gospel) in their lives.
Key Verses
Pray at all times in the Spirit with every prayer and request, and stay alert with all perseverance and intercession for all the saints.
—Ephesians 6:18
Stand, therefore, with truth like a belt around your waist, righteousness like armor on your chest.
—Ephesians 6:14
Meeting Focus
In the first week the class will be learning about seeing what is unseen: using our spiritual resources. The kids will discover that there are real invisible places in which spiritual battles rage…understand that God provides spiritual armor to protect believers from the enemy and to equip believers to fight the enemy...learn about a time God let someone see the unseen. They will also learn about the belt of truth: knowing God and his standard. They will understand that God's Word is true…discover ways to follow and obey God's Word as He wants …learn the importance of making a commitment to uphold God's truth…trust God to forgive them when they disobey God's Word.
Challenge Class
The Challenge Class will be doing a 9 week study on the book of Ephesians. Ephesians is a letter that Paul wrote from prison to the people of Ephesus.The great theme of this letter is God's eternal purpose to establish and complete His body, the church of Christ. In this letter Paul discusses predestination, Christ's headship over the body, the church as the building, the mystery of Christ, spiritual gifts, and the church as the bride of Christ. In the Challenge Class we focus on learning to study and read the bible and hear what God is showing us through scripture.
Challenge Study
This week we will be continuing in the book of Ephesians and studying Ephesians 3:1-21. We'll also use the Seeds of Faith song #5 for our Scripture memory verse.
Scripture Memory Verse (No Greater Love)

"Greater love has no one than this,
that he lay down his life for his friends.
You are my friends if you do what I command."
— Jesus (John 15:13-14)
Discussion:
In the Challenge Class we really encourage the kids to ask questions and think about how the scripture is alive for them today. We would really like encourage the parents to continue to model this at home with open ended questions about the scripture we are studying. The goal of the Challenge Class is for the kids to be able to read and study the bible themselves with the help of their parents and teachers as they grow in Christ.
Ideas:
Where do we see the gospel in this Scripture?
How does this scripture apply to your life?
What does this scripture tell you about God?
What did you learn this week?
Mission in Uganda
Working with Paul Hunter from Next Gen Ministries, he has found the Challenge Class a new mission in Uganda. David is a young boy about 12 who lives in Uganda and had his leg amputated as an infant. The Challenge Class is working on helping David buy a prosthetic leg in a couple of years when he is ready.  How will they do this? Every week the kids in the Challenge Class have the opportunity to earn marbles to fill up a jar and every marble they earn will be worth $2 a piece to go towards David's new leg. How do they earn marbles?
The kids in Challenge Class can earn marbles in these ways:
Memorize the memory verse for their Challenge Class
Study the Bible at home
Draw a picture of something they learned in the bible
Learn a new story from the Bible
 Hannah Hoover and the World Race
We heard from our own Hannah Hoover about her joining the World Race beginning in October. (She's in Vietnam now!) The Challenge Class is excited to follow her during this journey and are committing to praying for her regularly. Here is the link to her blog: Hannah Hoover