April 16th is Easter! Let us come together and celebrate Jesus' resurrection!
In our desire to equip parents as they "train their children up in the way they should go," we have created a blog series to communicate the lessons our kids will be learning each Sunday, family verses to memorize together, and resources to help you as the parent to disciple your children.
The word "disciple" means to intentionally impact the life of someone in the direction of being more like Jesus.
Disciples follow Jesus and help others follow Him too.
Every week faithful servants enter into this discipleship process with the children in Renew Kids. Their are three classes every Sunday: Nursery (ages birth-3), Primary (ages 3-6), and Challenge (ages 6-9).
This Week's Family Verse (Shout)
Shout for joy to the Lord, all the earth. Worship the Lord with gladness; come before Him with joyful songs.
—Psalm 100:1-2
Listen:

Family Verses & Scripture Songs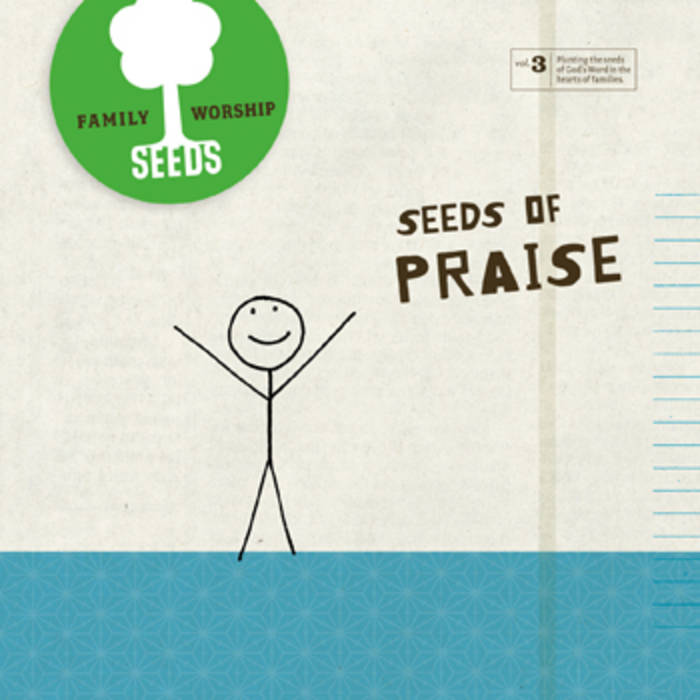 All this year we're connecting Scripture meditation (memory verses) to singing. Music is a great way to help us memorize and to have fun doing it. Our family verses will be from the Seeds Family Worship. We are currently on Seeds of Praise song #4 (Shout). 
Primary Class 
Our curriculum for the Primary class comes from The Gospel Project for Kids and will immerse our kids in the gospel through every story, theological concept, and call to mission from Genesis to Revelation. Ultimately, the gospel message changes everything; heart transformation can only take place when our children experience the gospel. Through The Gospel Project for Kids, our kids will understand the Bible is not just a collection of stories, but one unified story—God's story of redemption.
Unit Focus: Easter
God's plan for redemption, which began before creation, culminates with the death, burial, and resurrection of Jesus Christ. Jesus was welcomed as King but less than one week later was crucified by the people. Christ's sacrifice on the cross and His resurrection made it possible for people to have a pure relationship with God.
Unit Key Passage:
Because, if you confess with your mouth that Jesus is Lord and believe in your heart that God raised him from the dead, you will be saved.
—Romans 10:9
Bible Passages: Matthew 26:36–28:10; John 18:1–20:18
Main Point: Jesus died on the cross to save people from sin, and He is alive.
Big Picture Question: Who saves us from our sin? Only Jesus saves us from our sin.
Christ Connection:  The crucifixion and resurrection of Jesus is the center of the gospel. We deserve to die because of our sin, but Jesus died in our place. He was the blood sacrifice made once and for all for the forgiveness of sin. God was pleased with Jesus' sacrifice and raised Jesus from the dead to reign as King over all creation. We are forgiven only through Jesus. (Acts 4:12)
Challenge Class
The Challenge Class is taking a short break from their study on the Armor of God to study Jesus' resurrection. On this Easter Sunday the kids will be diving into Mark 16 to learn more about Jesus' resurrection from the dead.
 Scripture Memory Verse (Shout)
Shout for joy to the Lord, all the earth. Worship the Lord with gladness; come before him with joyful songs.

—Psalm 100:1-2
 Mission in Uganda
Working with Paul Hunter from Next Generation Ministries, he has found the Challenge Class a new mission in Uganda.

David is a young boy about 12 who lives in Uganda and had his leg amputated as an infant. The Challenge Class is working on helping David buy a prosthetic leg in a couple of years when he is ready.  How will they do this? Every week the kids in the Challenge Class have the opportunity to earn marbles to fill up a jar and every marble they earn will be worth $2 a piece to go towards David's new leg. How do they earn marbles?
The kids in Challenge Class can earn marbles in these ways:
Memorize the scripture verse for their Challenge Class
Study the Bible at home
Draw a picture of something they learned in the bible
Learn a new story from the Bible
Write or Draw in their prayer/thankfulness journal
 Hannah Hoover and the World Race
We heard from our own Hannah Hoover about her joining the World Race beginning in October. (She's in Swaziland now!) The Challenge Class is excited to follow her during this journey and are committing to praying for her regularly. Here is the link to her blog: Hannah Hoover