Good Friday Reading: Matthew 26:47-27:51; Mark 14:43-15:38; Luke 22:47-23:49; John 18:3-19:37
"It is finished."
-Jesus
~
For the past few years, I've finished something significant on Good Friday. I didn't set out to make this a tradition, but it is interesting how it's happened. Whether a fast, a project, or a study, I've enjoyed this way of physically identifying with the words that changed the world: It is finished.
This year is a double-blessing, as I finished two massive projects today. First, I finished the long process of packing up our house. It's been a year we've been praying about this property thing, this odd ministry-dream that's clearly Him but unusual to say the least. It's been a roundabout adventure and I can barely believe this thing is really happening. Sure, my back aches, my feet hurt, and I'd really love a nap … but it is finished. Tomorrow we move.
Secondly, I just finished my book edits and sent off the manuscript to the publisher today. It is finished. Five years ago today I finished and sent out the proposal for this book.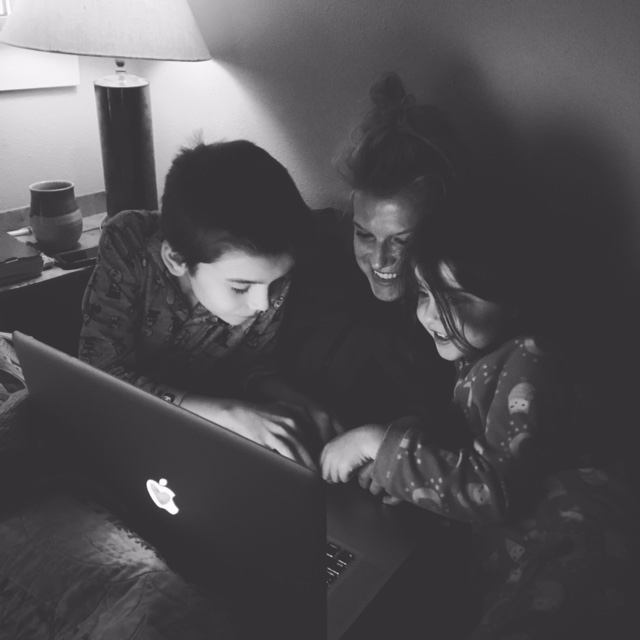 This morning, with both kids snuggled next to me, we put out our three pointer-fingers and all clicked SEND together.
In my little world, these two things feel huge. HUGE.
But still so tiny compared to what Jesus accomplished on the cross.
~
At noon on Friday, after suffering through an excruciating night of betrayal, arrest, beating, flogging, and suffering, Jesus gave up His Spirit on the cross and mouthed His final words:
"It is finished."
I've wondered before, Why did Jesus say "It is finished" when it wasn't yet? The real work was finished when He rose from the grave.
So why did He say it now?
Because His work was finished.
The power of the FATHER raised Jesus from the dead. Jesus' work was simply to accomplish what the Father sent Him to do, and surrender Himself to death on the cross.
The Father took it from there.
So too, there are plenty of things here that aren't finished. This isn't the end.
But my work is finished.
The Father will take it from here.
And so we are simply called to obey whatever God calls us to do. To finish the work He gives us to accomplish. Then rest in knowing we'll hear His words, "Well done, good and faithful servant …"
The Father will take it from there.
Oh Jesus, we worship You today.
Thank You for finishing Your work on the cross.
Thank You for surrendering to the point of death.
Thank You for bearing my sin, my foolishness, my selfishness.
Thank You for Your unconditional love that bears me up and carries me.
All I can say today is,
"I love You so much. Thank You."
{Happy Good Friday. Thank you for reading.}